Patreon revenue (total): $6,909
Book revenue (total): $1,060.75
Book sales (total): 215 ebooks, 134 paperbacks
Book expenses (total): $4,274.85
Money spent this week: $0
(I think it's time to restructure these metrics again because all those parentheses are getting confusing.)
---
I'm going to keep this week's update short so I can get everything I need to get done DONE before the long weekend: My second BargainBooksy promo ran on Sunday, and it went pretty much exactly as I predicted. I sold enough books to earn back the cost of the promo—14 ebooks times $2.67 in royalties equals $37.38, and the promo cost $35—but I didn't sell as much as I did during my first BargainBooksy promotion. Interestingly, those 14 sales got me to #31,807 in all of Amazon, and #226 in my category: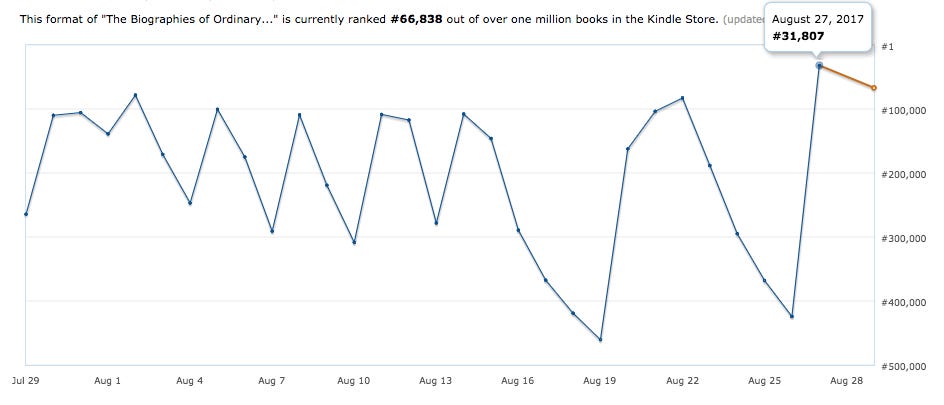 Which, as Pronoun emailed to remind me, meant I was in the top 8%: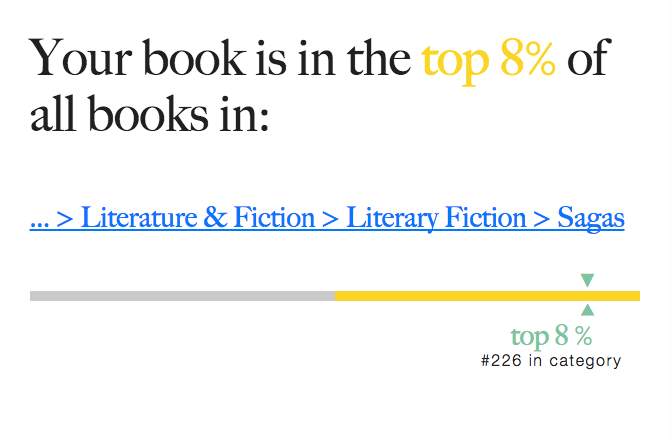 This was on fourteen sales, y'all. But hey, I earned back my investment! As soon as I get back from vacation, I'm going to start submitting to the big promo sites and planning one of those stacked promo things where I'm on a new site every day for a week. I've heard that's how to get your ebook to #1 in your category. I wonder how many sales that would take.